My Mom got an iPad for her birthday back in November and this Christmas eve was the first time I really got a chance to spend hours with the device and really give it a once over. I was eager to try the keyboard for longer writing tasks (like this post) and see what else I could accomplish.
Then it dawned on me that this slick screen was also designed for watching movies. I decided to try out Scott Pilgrim vs. The World because I had it on the brain after it became one of the candidates on the CBC Radio 3 Rock n' Roll Movie Club. Scott Pilgrim was too perfect a choice for my iPad test since it's a hybrid of film, comic, rock and roll, and video game aesthetics, while the iPad is leading the charge in new media platforms that appifies all of those previously distinct forms of media.
I'm not one to cuddle a laptop in bed to watch a movie because I've found it too bulky to be comfortable (I only had this option in China). But the slim profile of the iPad suddenly made cuddling up to a movie very appealing. Curiously, the iPad replicated the proximity of the awesome comic book and gave me the freedom to lie in various positions as though I were reading a book. I was surprised how I could comfortably hold the iPad up with two hands while resting my arms on the bed for the first hour of the movie. Then I contorted my body in all sorts of positions and used either a hand or a pillow to prop the iPad up (I should note that my Mom doesn't have a case).
While some people have complained about the bezel on the iPad, I found it to be ideal when gripping the device and not obstructing the screen. Overall, the experience was incredible and I feel like we're going to see an interesting change as cinema gains the proximal relationship of a book. I know the iPhone goes there too, but I still don't find myself watching much video on it, especially if a bigger screen is around.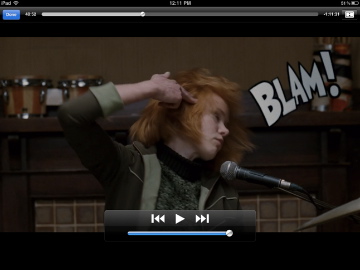 Since screen grabs are an important part of my film studies work I was pleasantly surprised that I could save a still by pressing the home and lock button. However, scrubbing through the movie to find the right frame was pretty challenging since I kept nudging the scrubber when I was trying to let go. Considering that this isn't even an option in the Apple DVD player or QuickTime (Thanks VLC!) I'm happy that Apple didn't cripple this feature in the Video app and consider it a win. Next up for my weekend of iPad tests is the VLC app and how it handles multi-language .mkv files like Mamoru Hosoda's Summer Wars. And also the Vevo app since I haven't had a chance to watch Kanye West's Runaway video.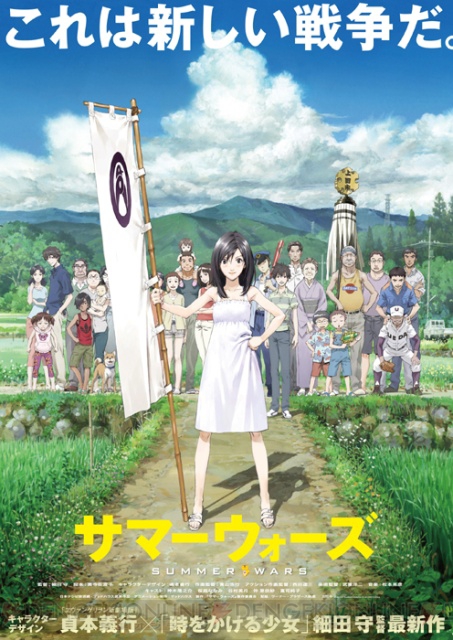 ---
---