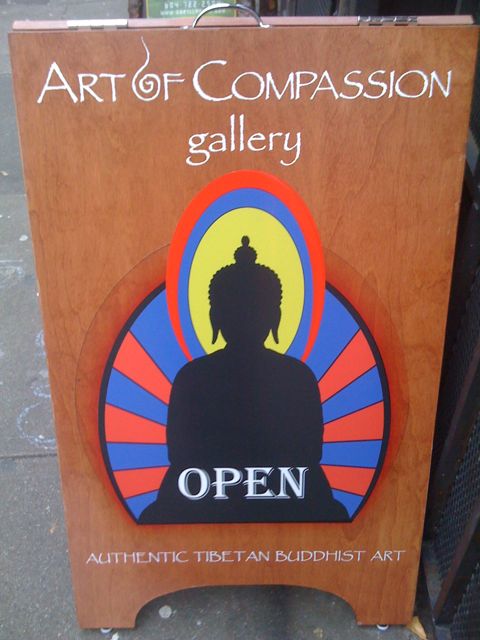 I found this example by my office when getting lunch. I showed the picture to Michelle who said she liked the use of papyrus in this instance. Michelle particularly liked the swirl for the "o" & wasn't about to join me in ranting. Papyrus, you win that round.
However, it's my blog & I'm here for the rants. I find this use of papyrus fascinating because it's evidence of how designers are using it to also indicate "Asian" & at the very least somethig vaguely ethnic. You know one of those places where the people are olive coloured and the cuisine uses spices. Of some sort. I see visions of peasants & goats.
I wish Edward Siad were alive because this sign would be an interesting case of orientalism & othering. Orientalism isn't even a fair term because Egypt has never really been viewed as part of the orient as has always been a distinct place due to its rich history & monumental accomplishments. This is perhaps the reason that the abuse of this font has gotten me all worked up. I really can't handle how a font that is so culturally specific is being used to signify almost anything.
---
---